---
THE WHITE MAN'S BURDEN?

By Madeleina Kay
UK, 2020

Winner in the category This is Gender (In)Equality and Planetary Health


---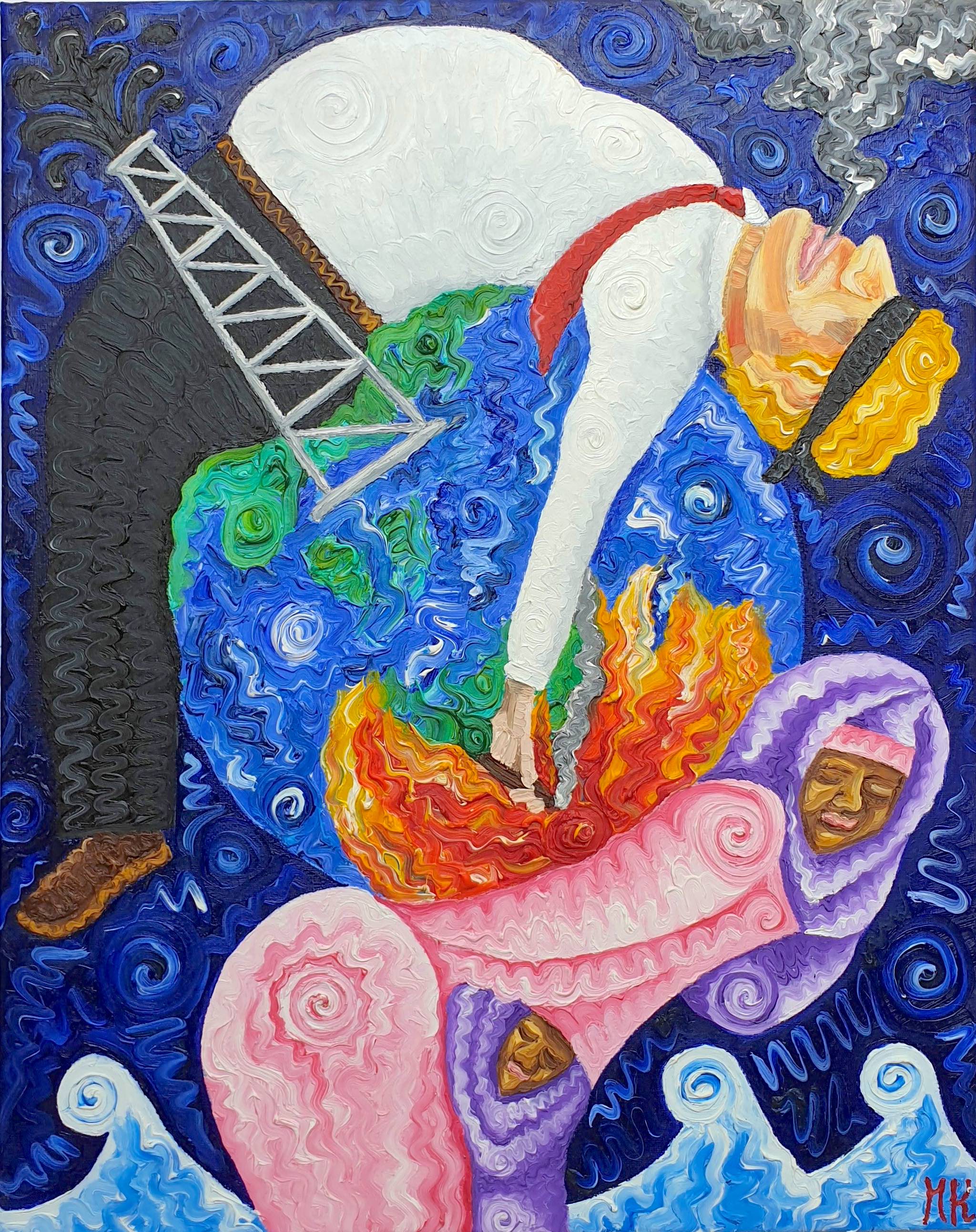 A rotund white man lies across the globe whilst a cigar in his left-hand burns the southern hemisphere. On the other side of the world, a black woman with a baby carries the earth and the man while struggling through rising flood waters. With bold colour and expressive brush strokes, 'The White Man's Burden?' asks who is to blame for the climate crisis and who is shouldering the burden. The artwork depicts the global disparities of power, urging us to reflect on who is truly accountable for the impacts of climate change and who ultimately suffers its consequences.


Madeleina Kay is a human rights activist, artist and writer from the UK, awarded 'Young European of the Year' in 2018.


---
This is Gender (In)Equality 2023