---
THE URBAN OUTING


by Mithail Afrige Chowdhury
Bangladesh, 2023


---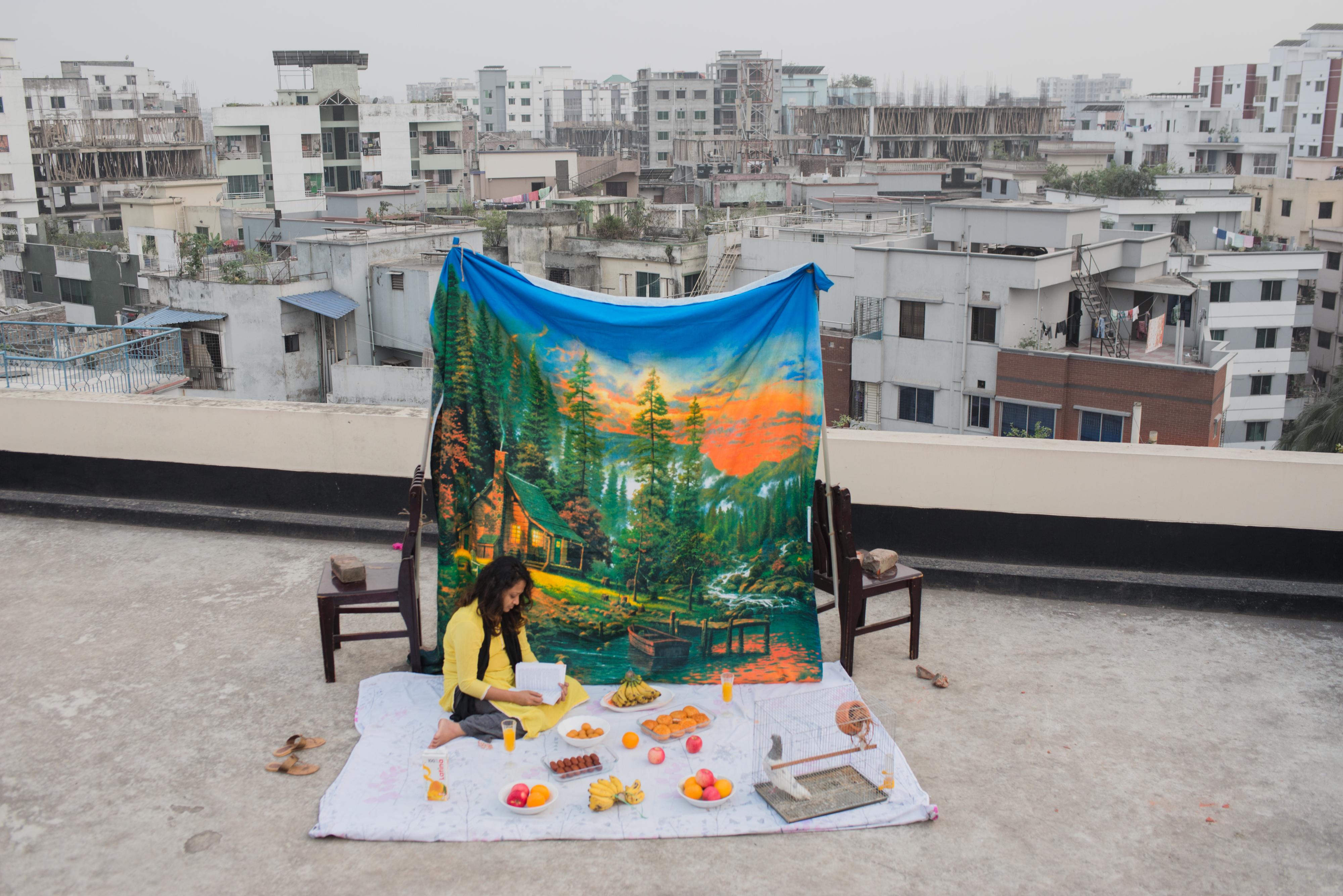 The grey skyline of high-rise buildings contrasts with a colourful staged setting depicting an enchanting forest, flowing river, and serene hill. This sombre juxtaposition reflects the diminishing green spaces in Dhaka city due to rapid urbanisation. In this bustling metropolis, it is more difficult for women and girls to access green spaces because of concerns for their safety. The gendered city that grows indiscriminately negatively impacts the health and well-being of girls and women.

Mithail Afrige Chowdhury is a documentary and street photographer based in Dhaka, Bangladesh.
He is a winner of several international photography awards.



---
This is Gender (In)Equality 2023