---
PLASIC WORKERS

by Debdatta Chakraborty
Dhaka, Bangladesh, 2018


---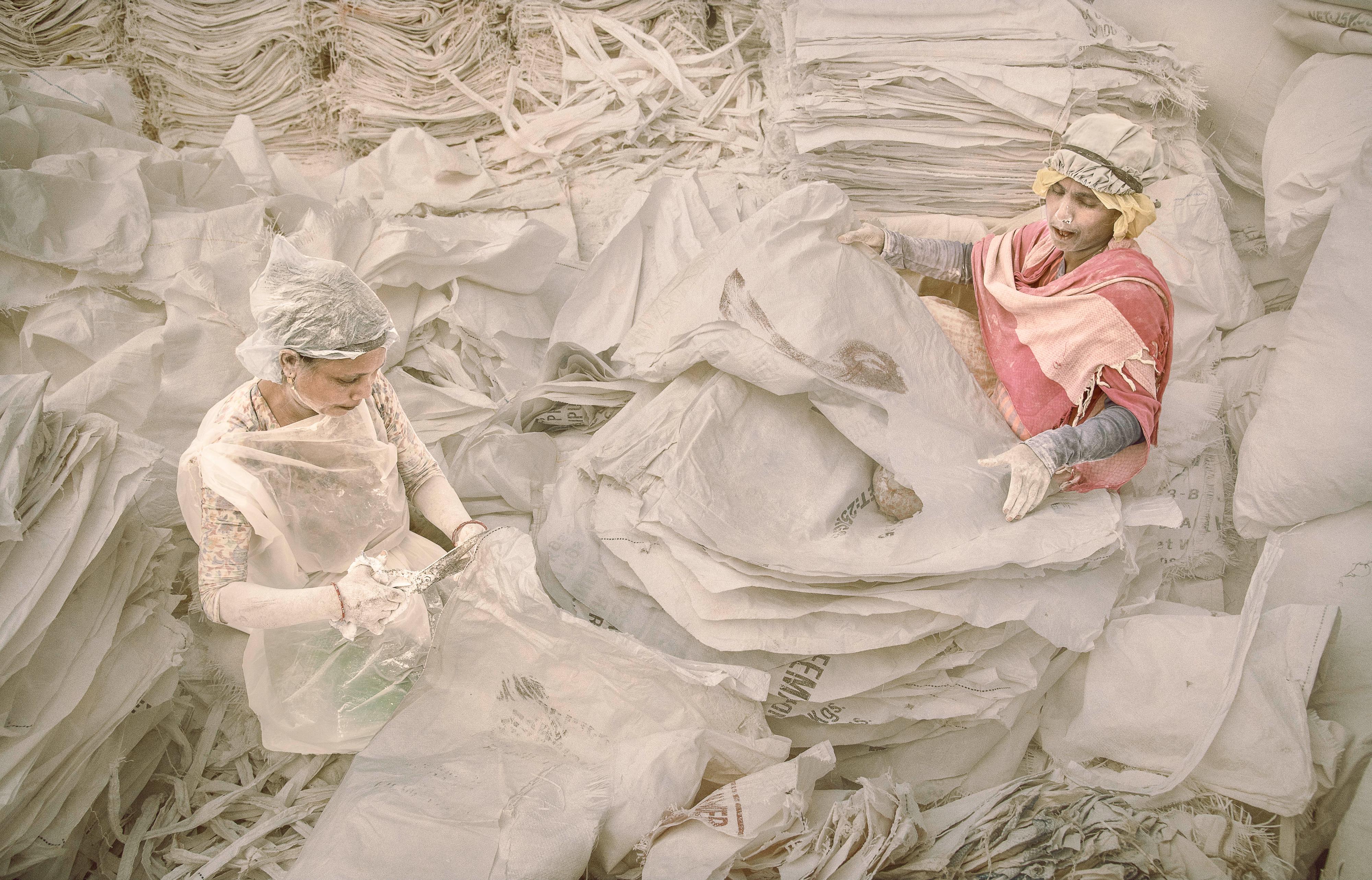 The ghostly figures foreshadow the risks for these women working in such conditions. This captivating photograph taken on the outskirts of Dhaka, Bangladesh captures women working with synthetic materials without adequate protection. When questioned about the risks of

exposure to plastics, they explained that they have limited alternatives to earn money. Remaining in their village or working in rural areas does not guarantee a stable income, especially during periods when there are no crops in the fields.

Debdatta Chakraborty is an amateur photographer from Kolkata, India.
---
This is Gender (In)Equality 2023