---
HORMONE CAKE

by Chiara Luxardo
Lincolnshire, United Kingdom, 2020


---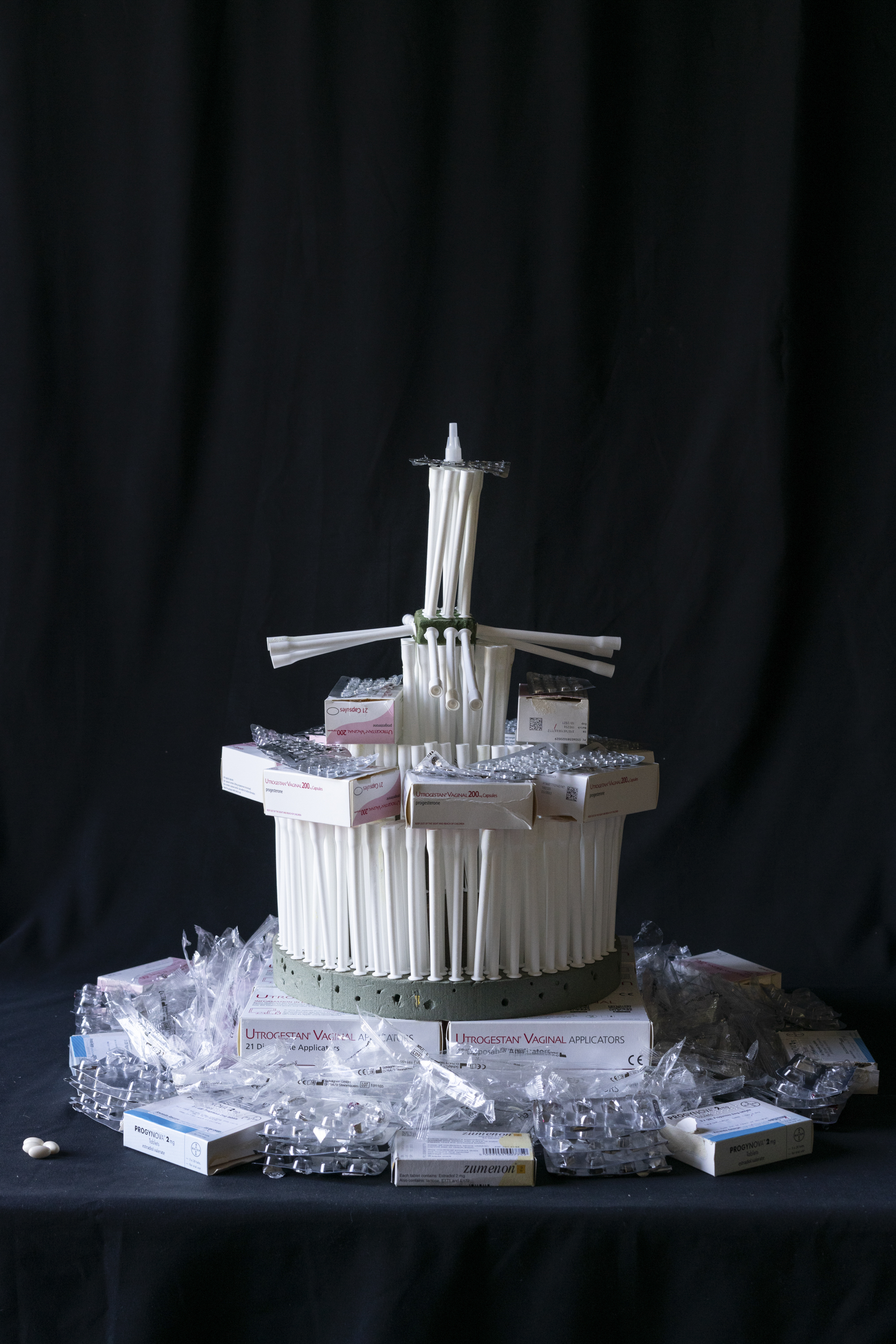 The path to parenthood for queer couples is not straightforward, but the artist is fortunate to live in one of the few countries where it is possible. As a lesbian couple, the journey to becoming parents is vastly different, involving careful planning, rationalisation, and preemptive anxiety in a world that largely caters to heteronormative ideals. The artwork takes a humorous approach to reflect the complex and arduous journey specific to same-sex couples. It captures the overwhelming psychosomatic experience of IVF while also celebrating the incredible potential of the female body.
Chiara is a documentary photographer and lens-based artist based in London, UK.
In her work, she explores themes of family, relationships and queerness using intimate personal stories & portrait series.
---
This is Gender (In)Equality 2023